Check In On Your Homies
A new initiative powered by WIRTH Hats
About The Initiative
We know it can be hard or awkward or scary but we all need to remember to take a moment and check in on our homies sometimes. You'd be amazed at the impact a simple message can make on someone who may be struggling.
Don't know where to start? We've collected a list of resources for you below that offer research-based tried and tested methods and tips to help you check in on your homies. Here's a brief overview.
Hats & Stickers
We at WIRTH Hats support the idea of checking in on your homies so much, that we created a hat just for the cause. Available in both cream and navy with a custom graphic created by WIRTH friend Joe Homsy, we hope that if anyone were to see this hat around town, it would act as a reminder to check in on their pals. Little purposeful check-ins more often goes a long way.
Don't want a hat? We want to get the message out to Check In On Your Homies that we created a free bumper sticker that we want to send to YOU. At the bottom of the page there is a sticker product where you can get a free sticker or pay $5 for a 5 pack.
Check In On Your Homies is a new initiative powered by WIRTH Hats.
We believe there needs to be a push around the world for everyone to make an effort to regularly check in on our loved ones. From friends to family to coworkers, creating a culture of checking in on those in our life is an essential part in making sure we're all doing okay. And if we're not okay, that's okay too. There are resources, free counselling, and so much more for us out there to get us back to being ourselves.
To learn more about our Check In On Your Homies campaign head to checkinonyourhomies.com.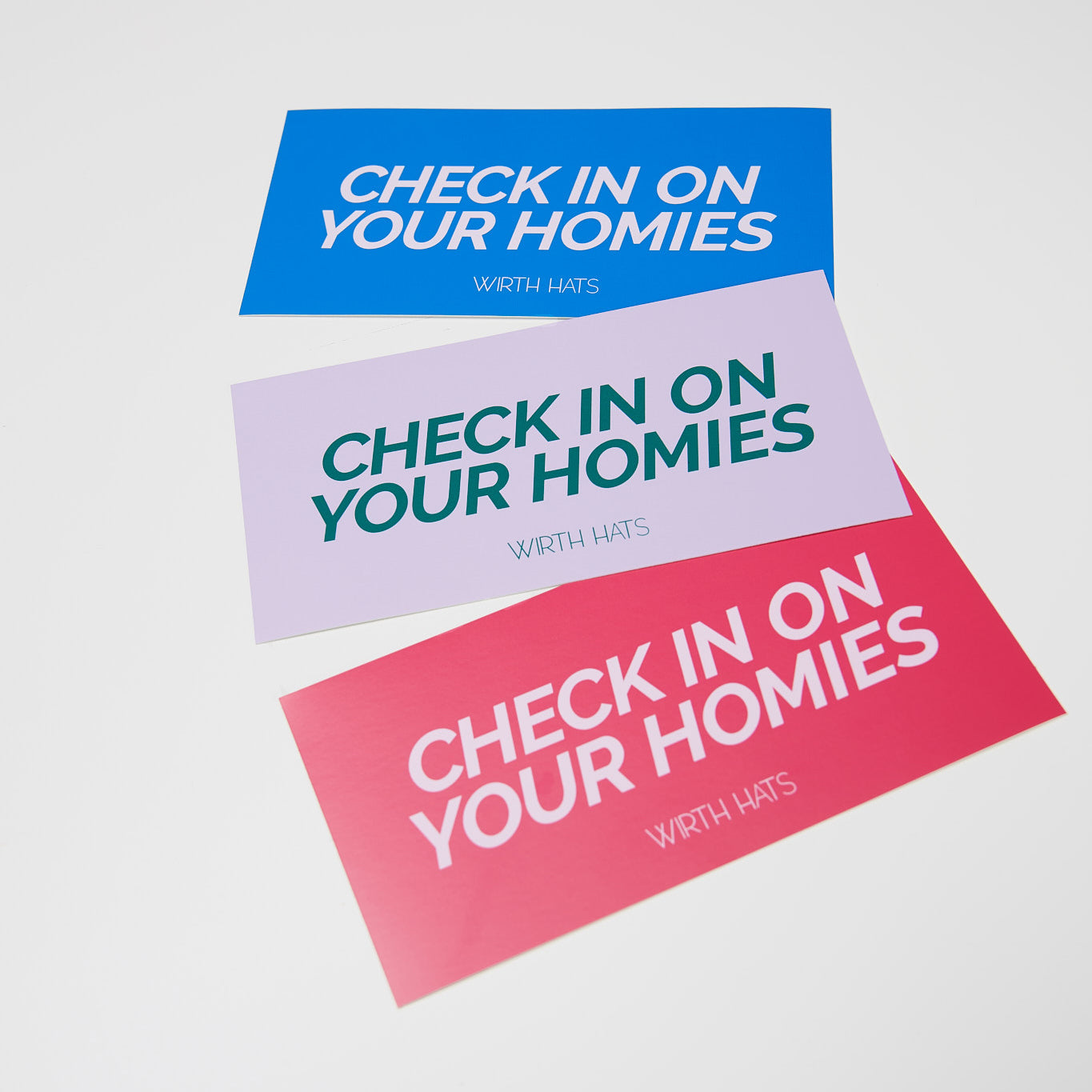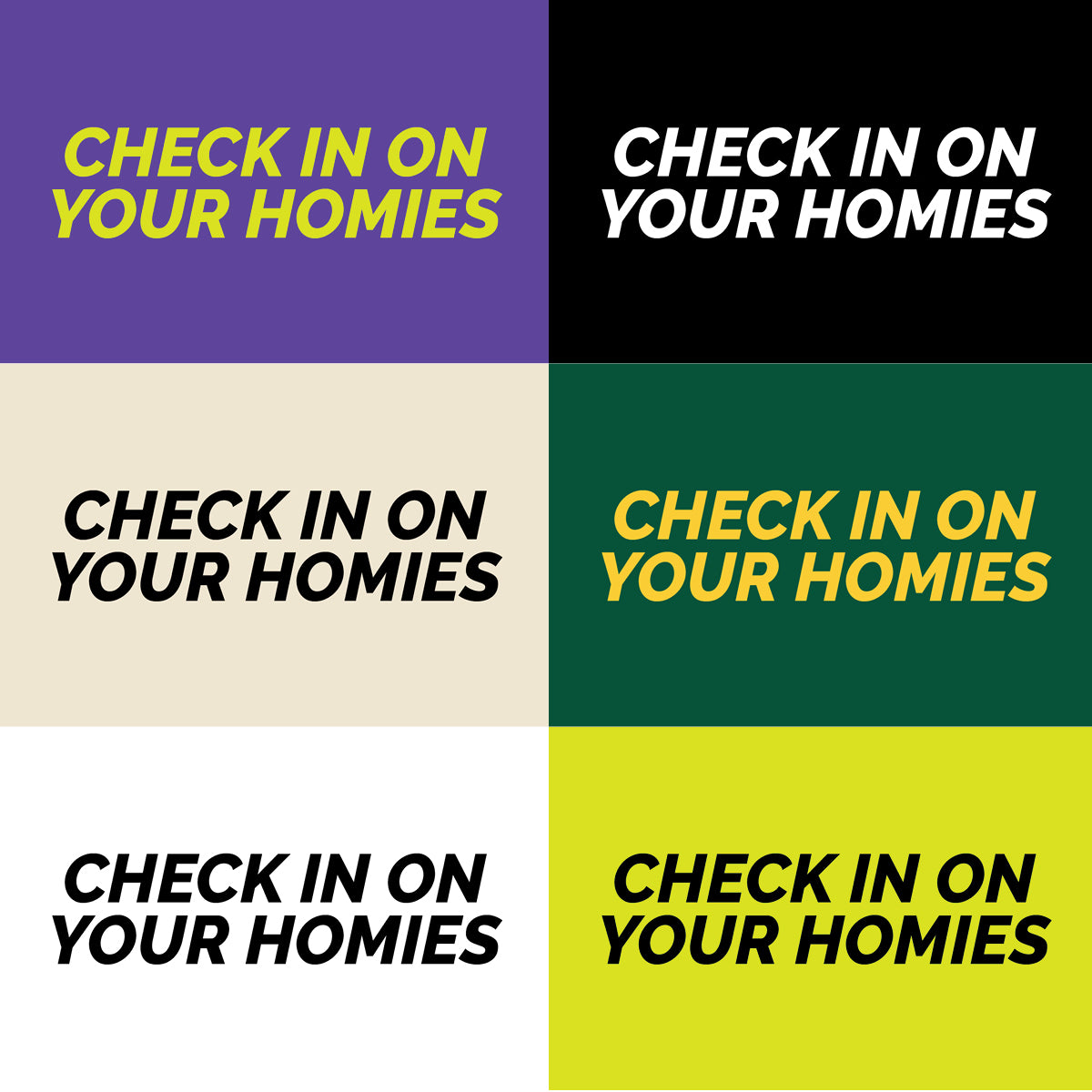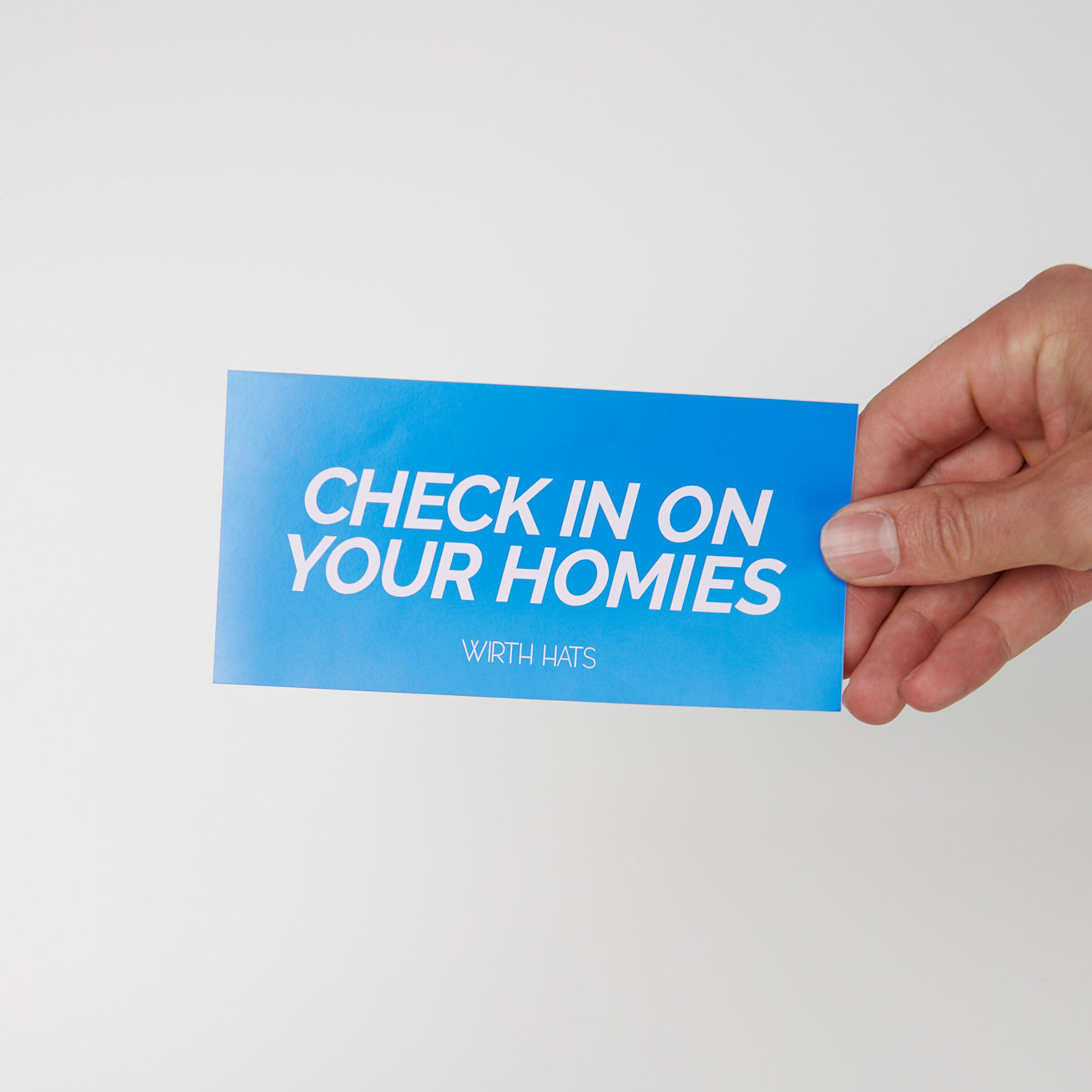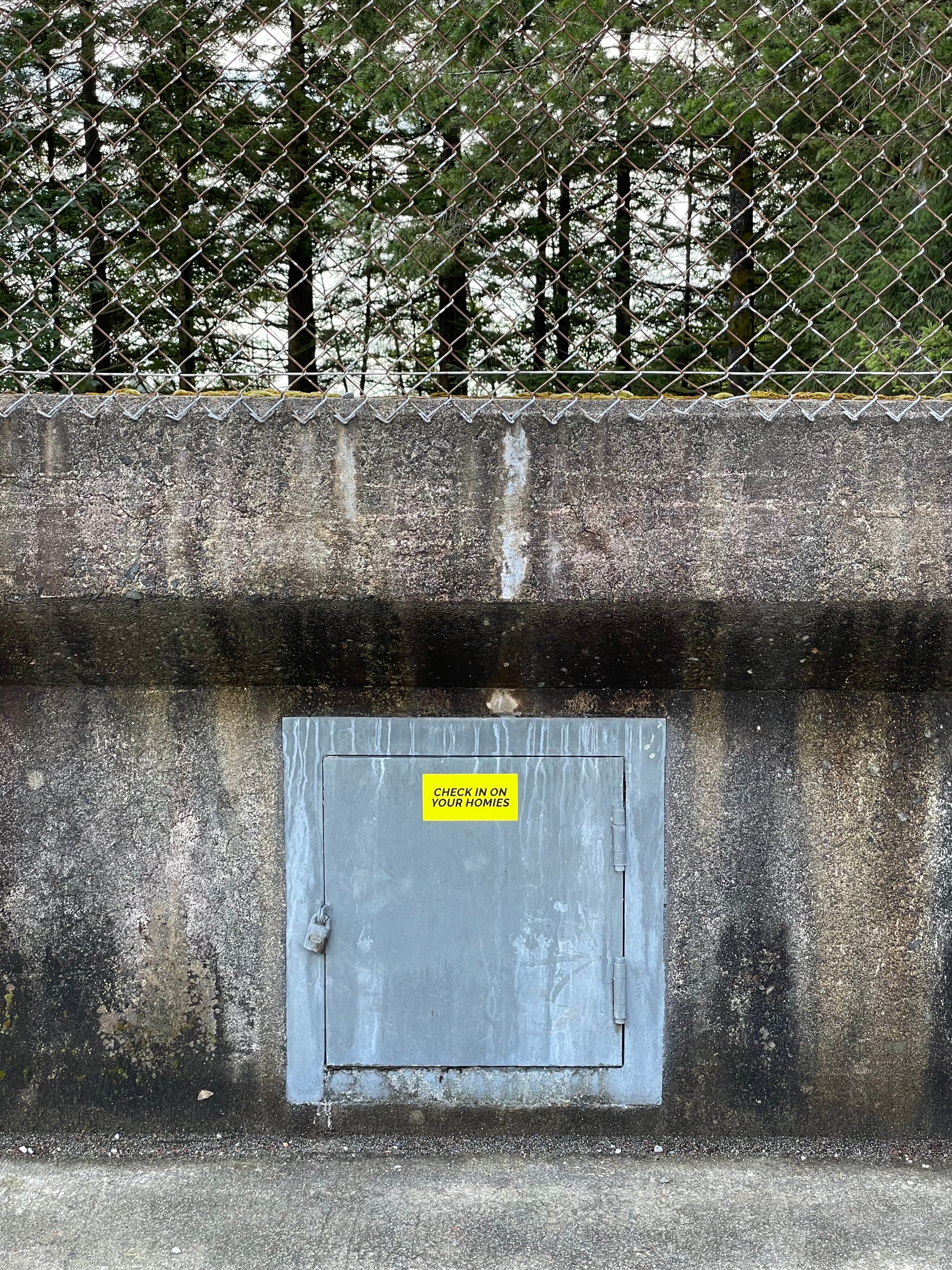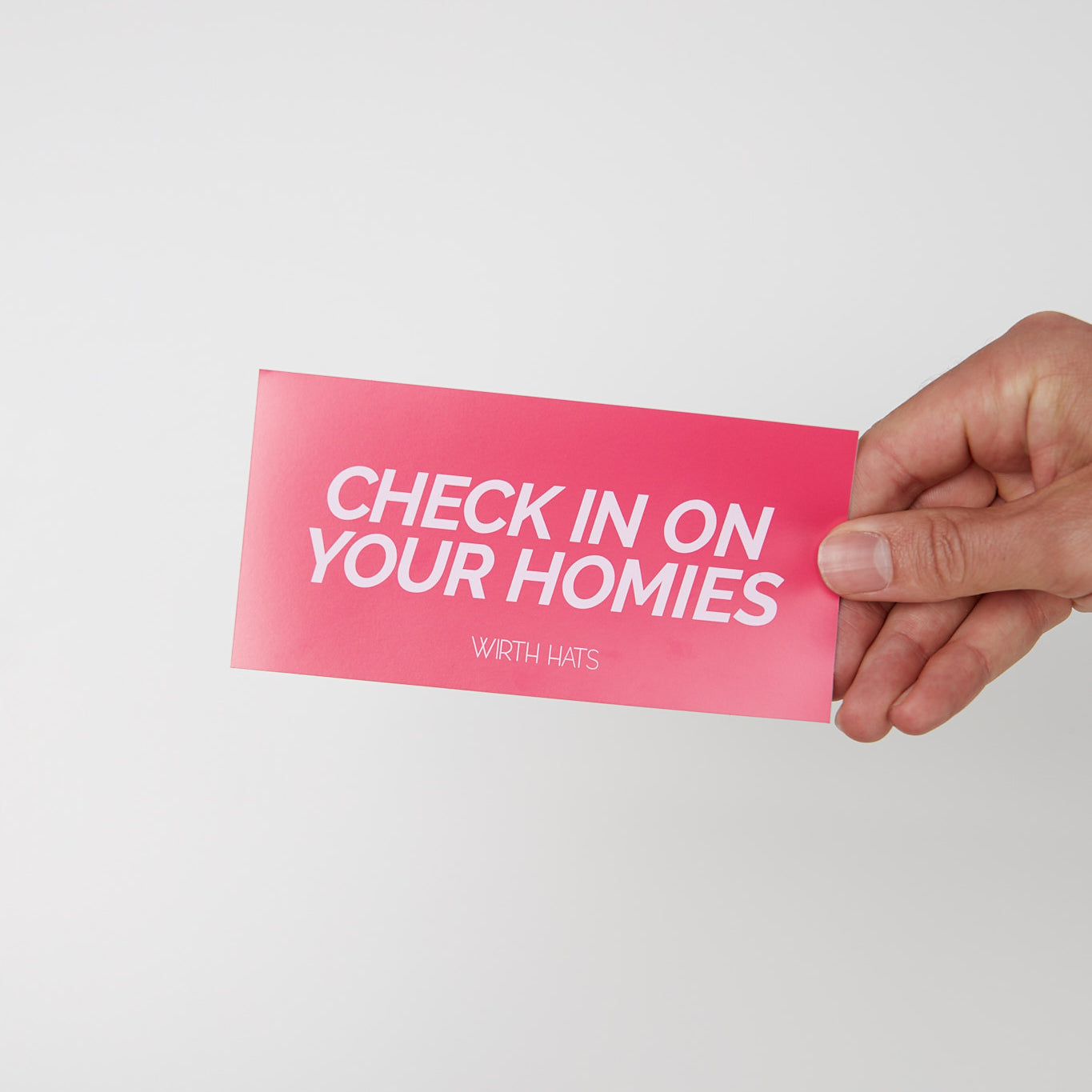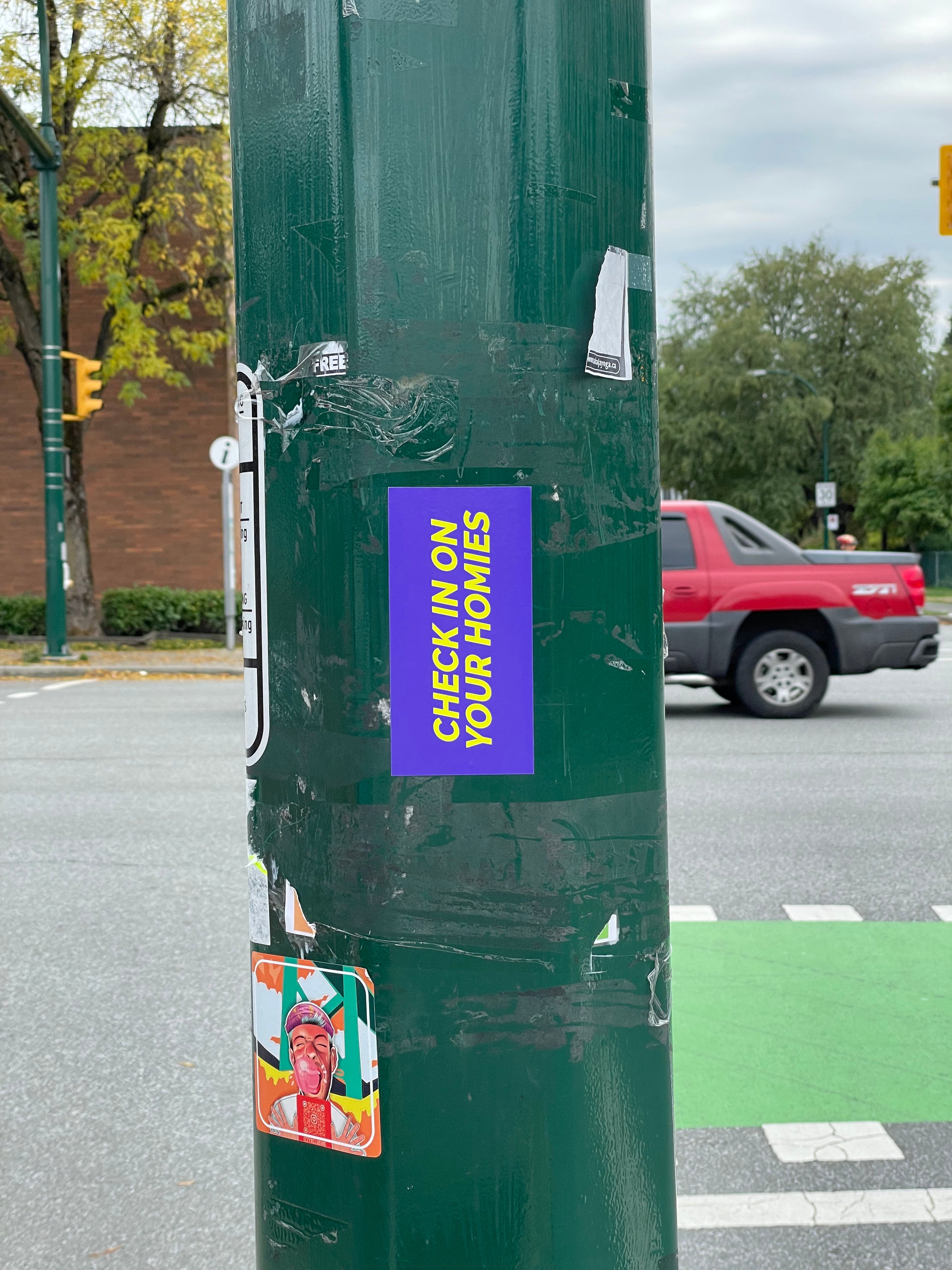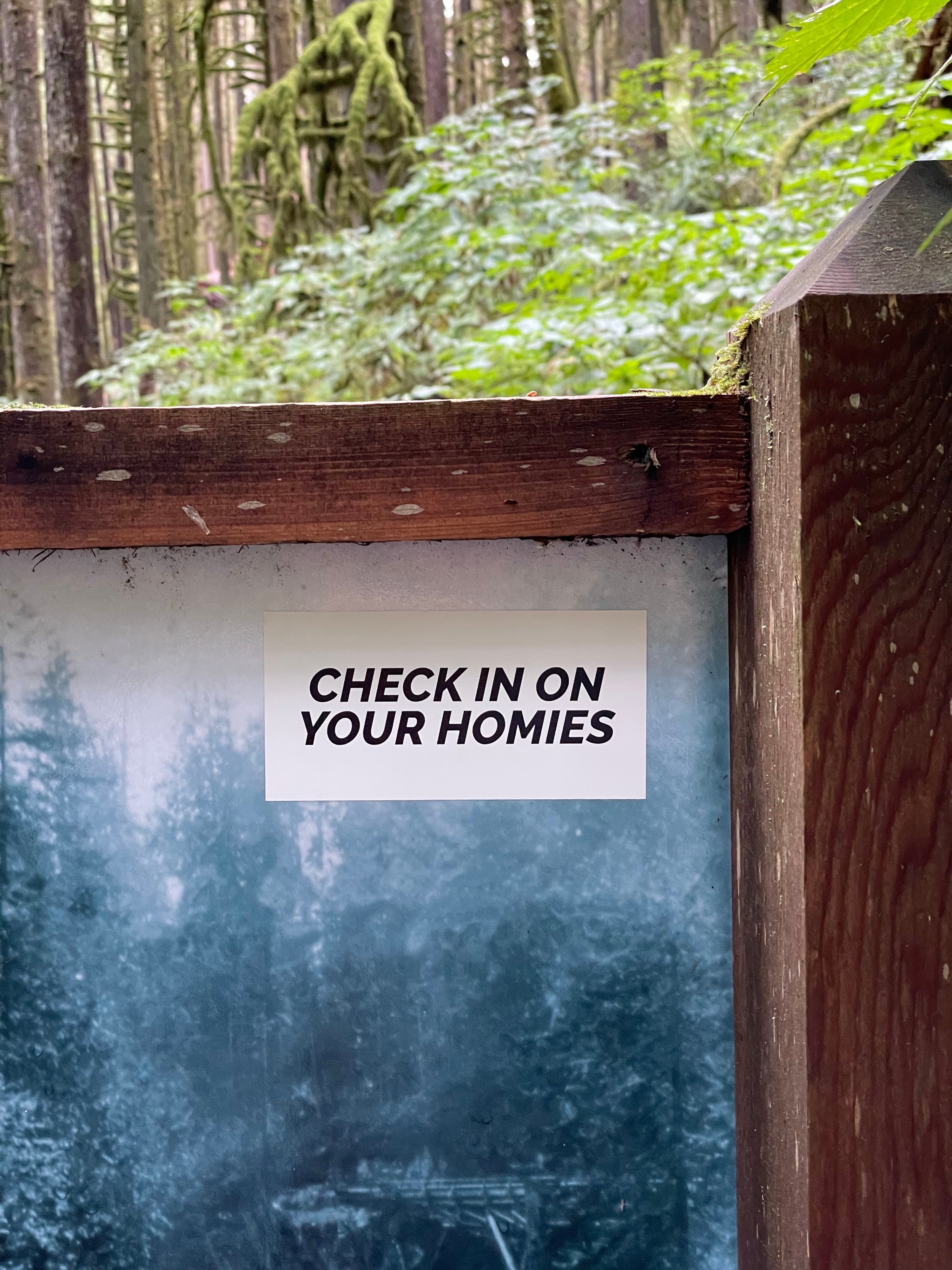 Check In On Your Homies is a new initiative powered by WIRTH Hats.
We want to get these stickers into as many hands as possible so we are selling them at cost. All stickers are sized at 3in x 6in.
Get your sticker, stick it in a high visibility area, and send us a photo or tag us on Instagram at @checkinonyourhomies and @wirthhats. Together let's spread the word that we need to check in on our homies.
Learn more about our new resource at checkinonyourhomies.com.
Powered by WIRTH Hats
Check In On Your Homies is an initiative powered by WIRTH Hats. WIRTH is a hat company committed to doing something about mental health. Proceeds from your purchase go towards supporting mental health initiatives and the WIRTH Foundation's Counselling Fund. Our hats are made in Vancouver, Canada with high-quality fabric and a lot of love. WIRTH Hats is a symbol of conversation around vulnerability and openness. We are committed to ending the stigma surrounding counselling and therapy.
Read the WIRTH Hats Story