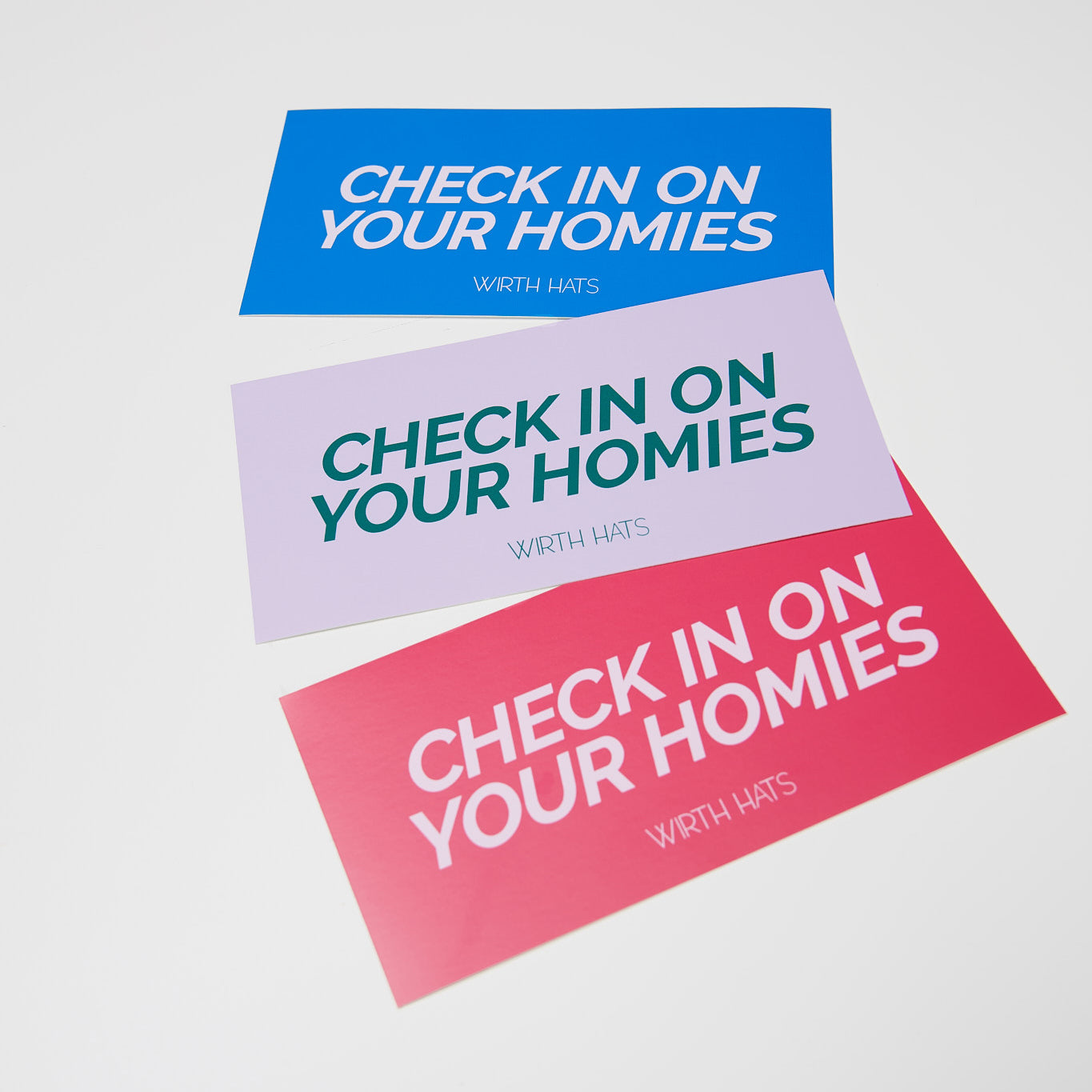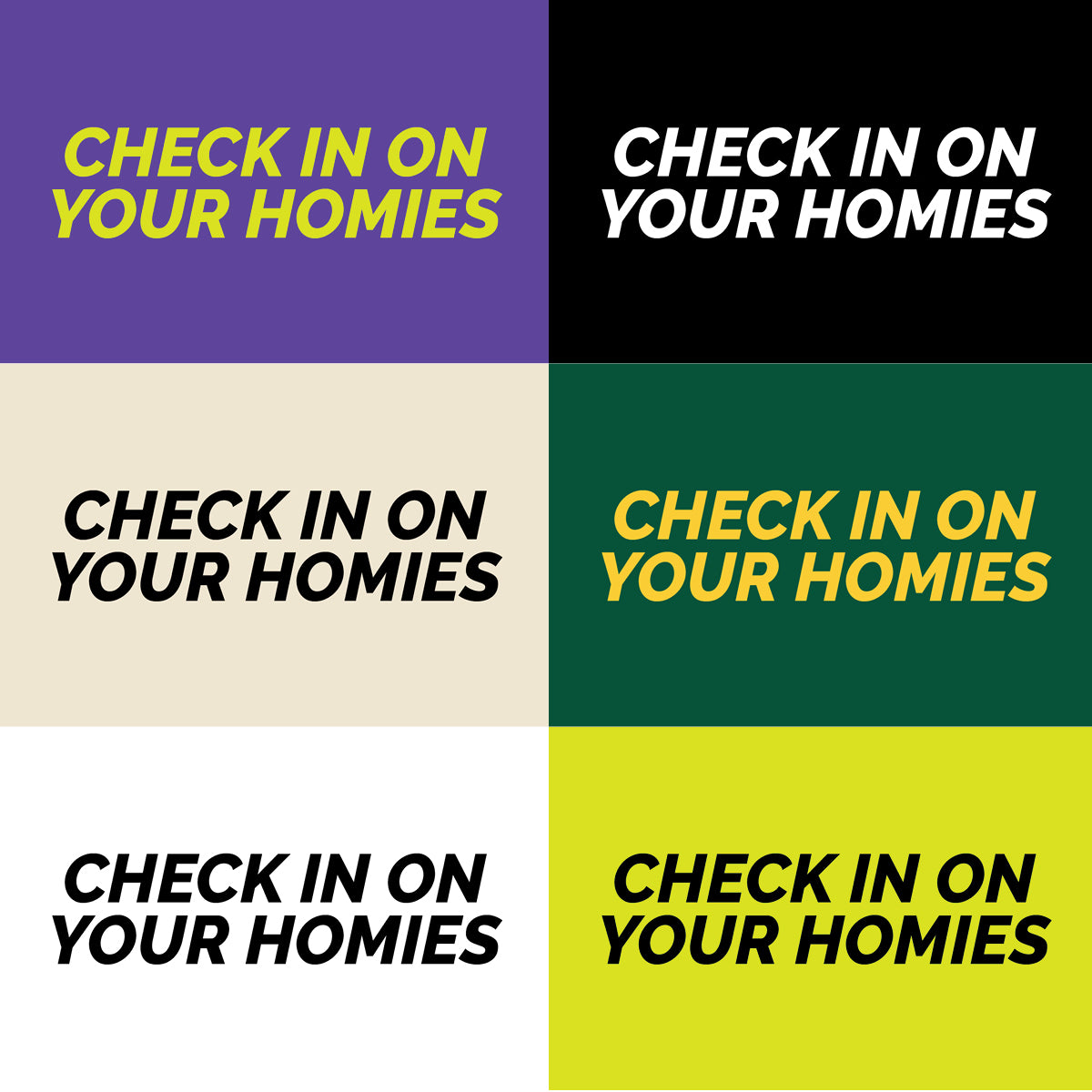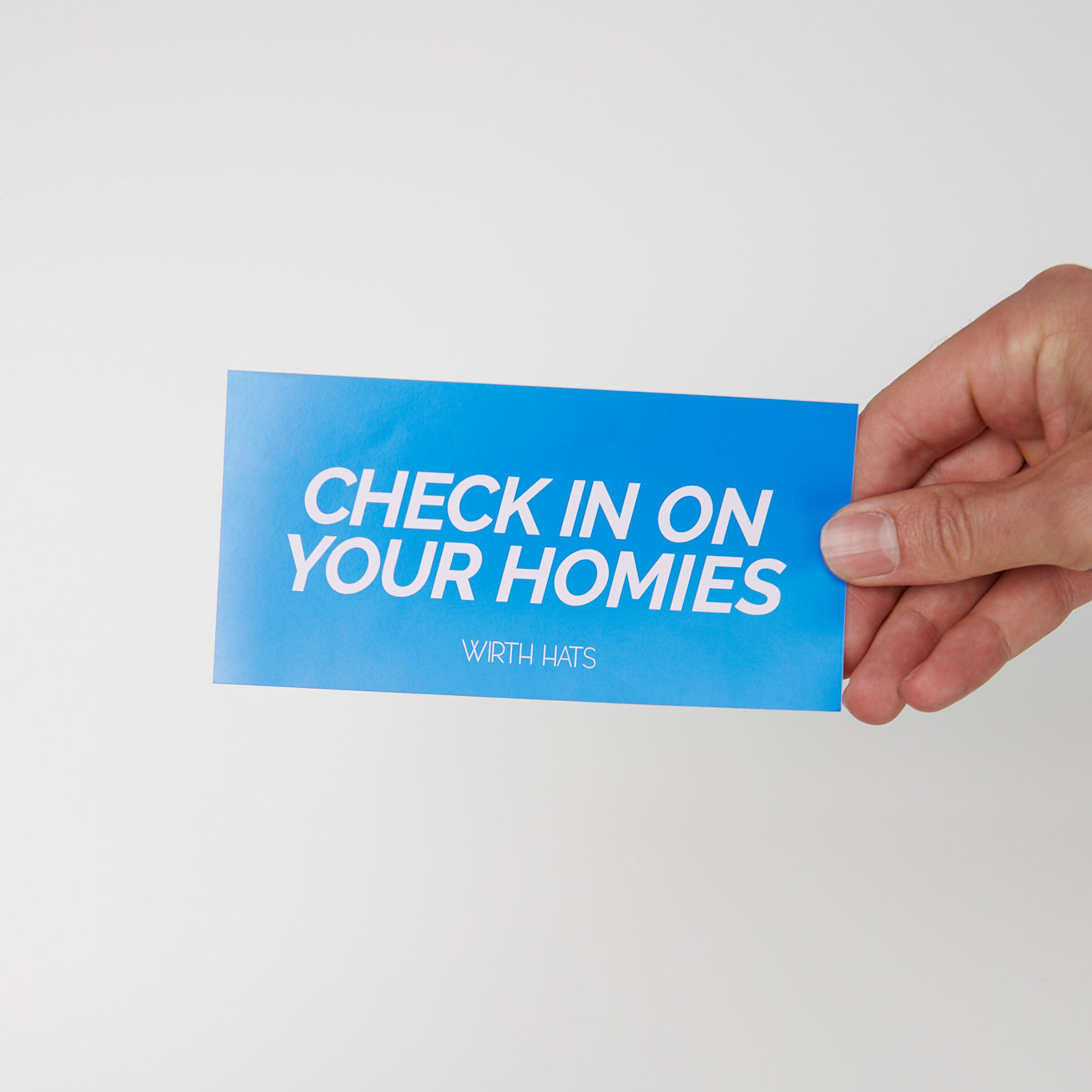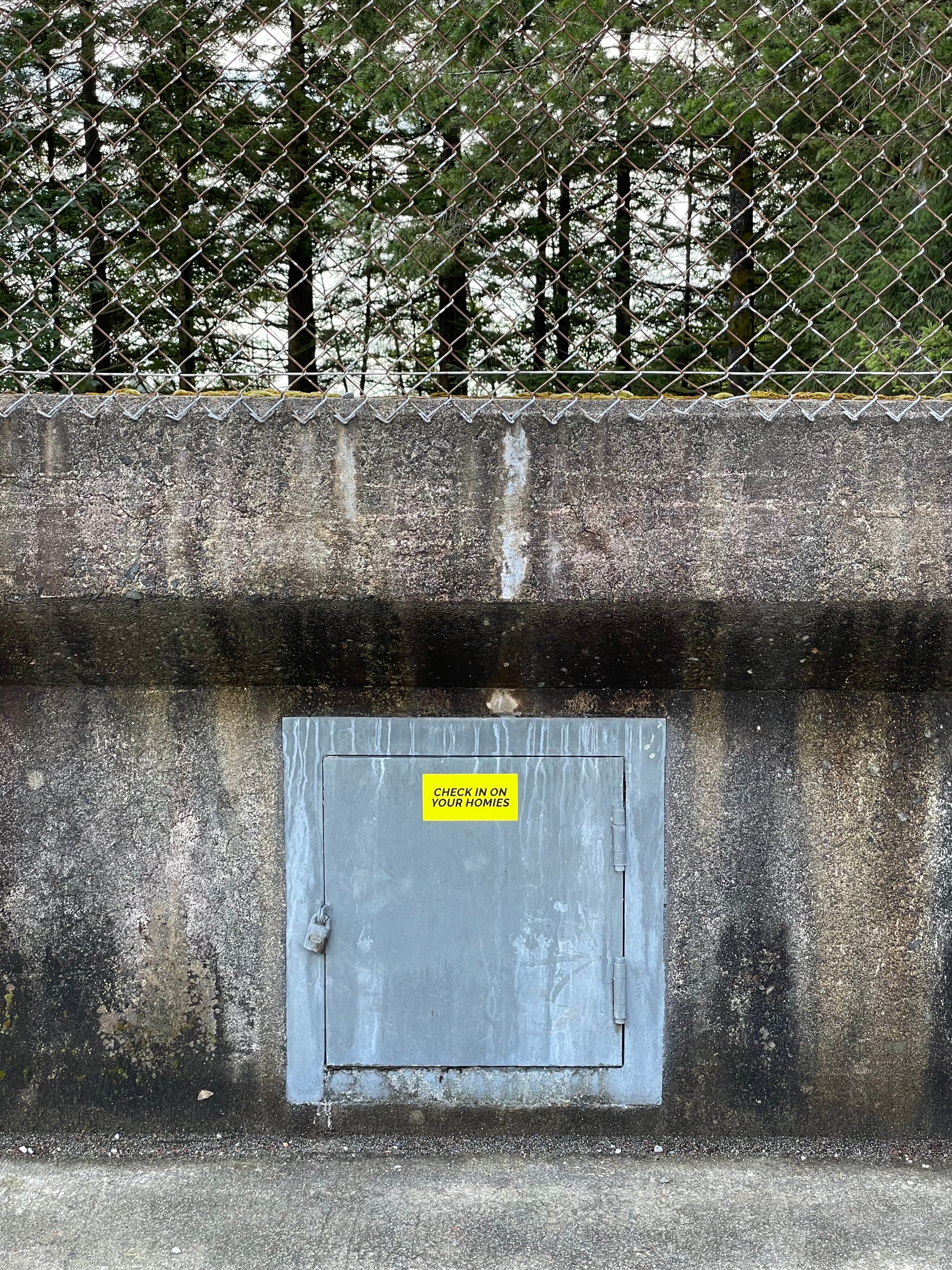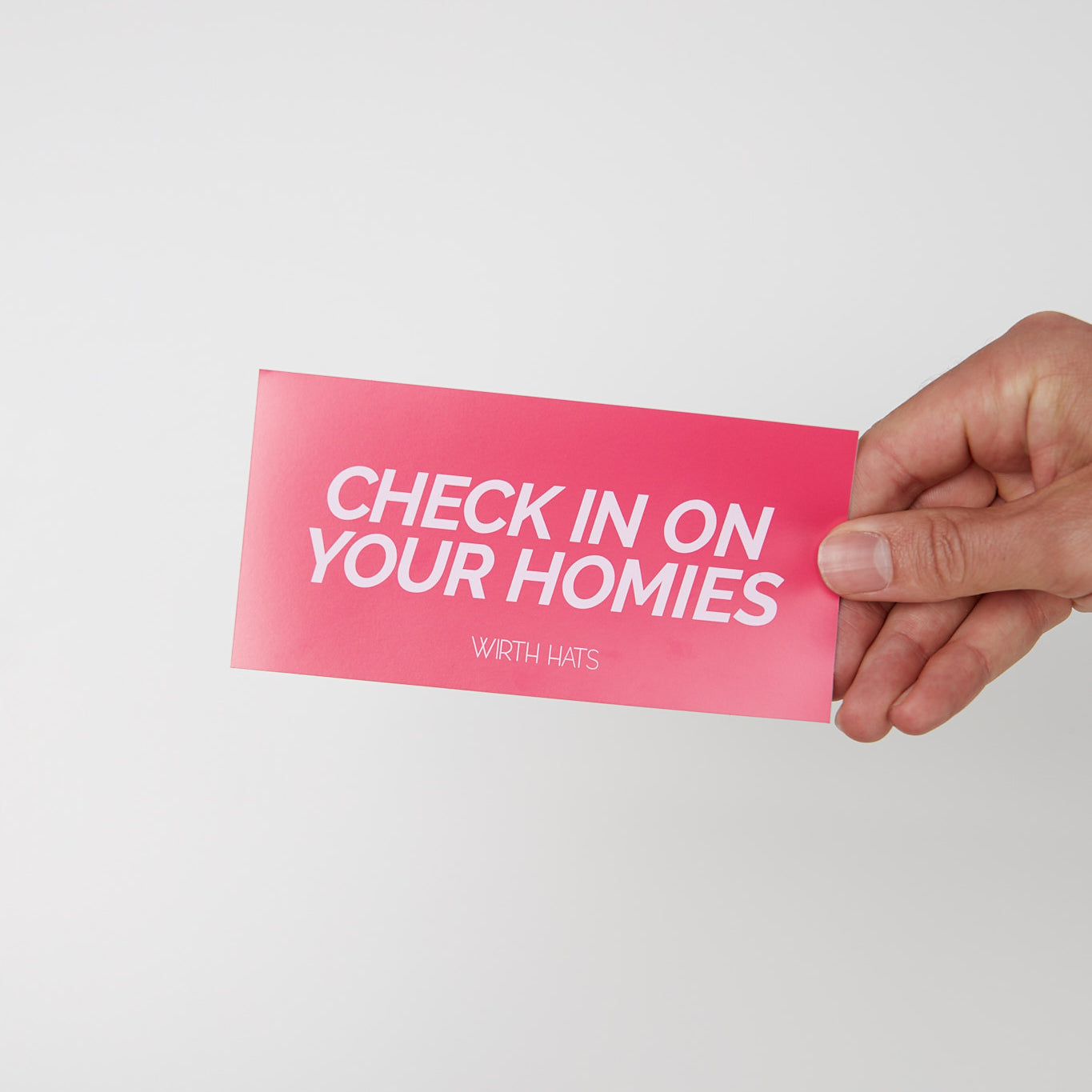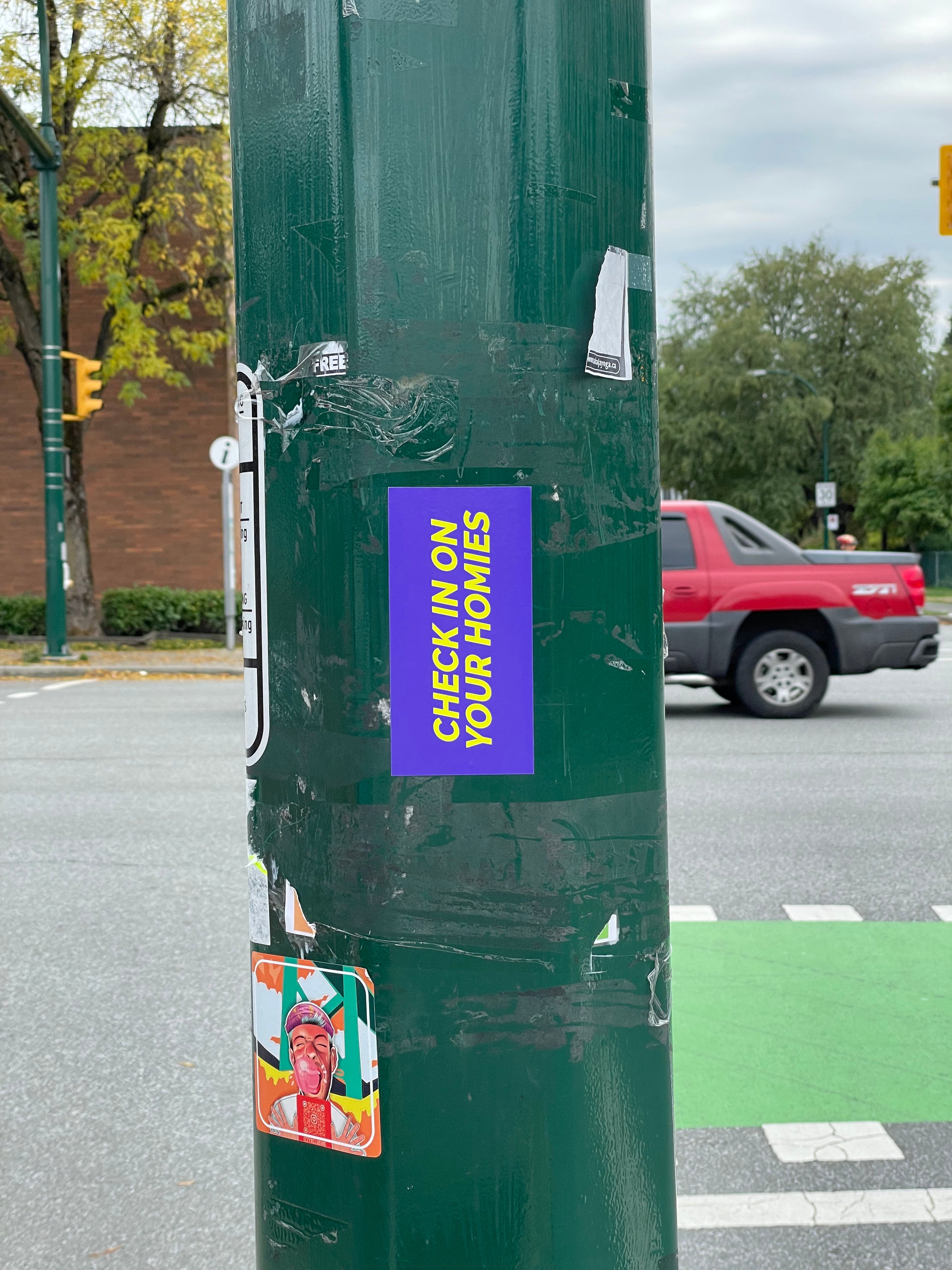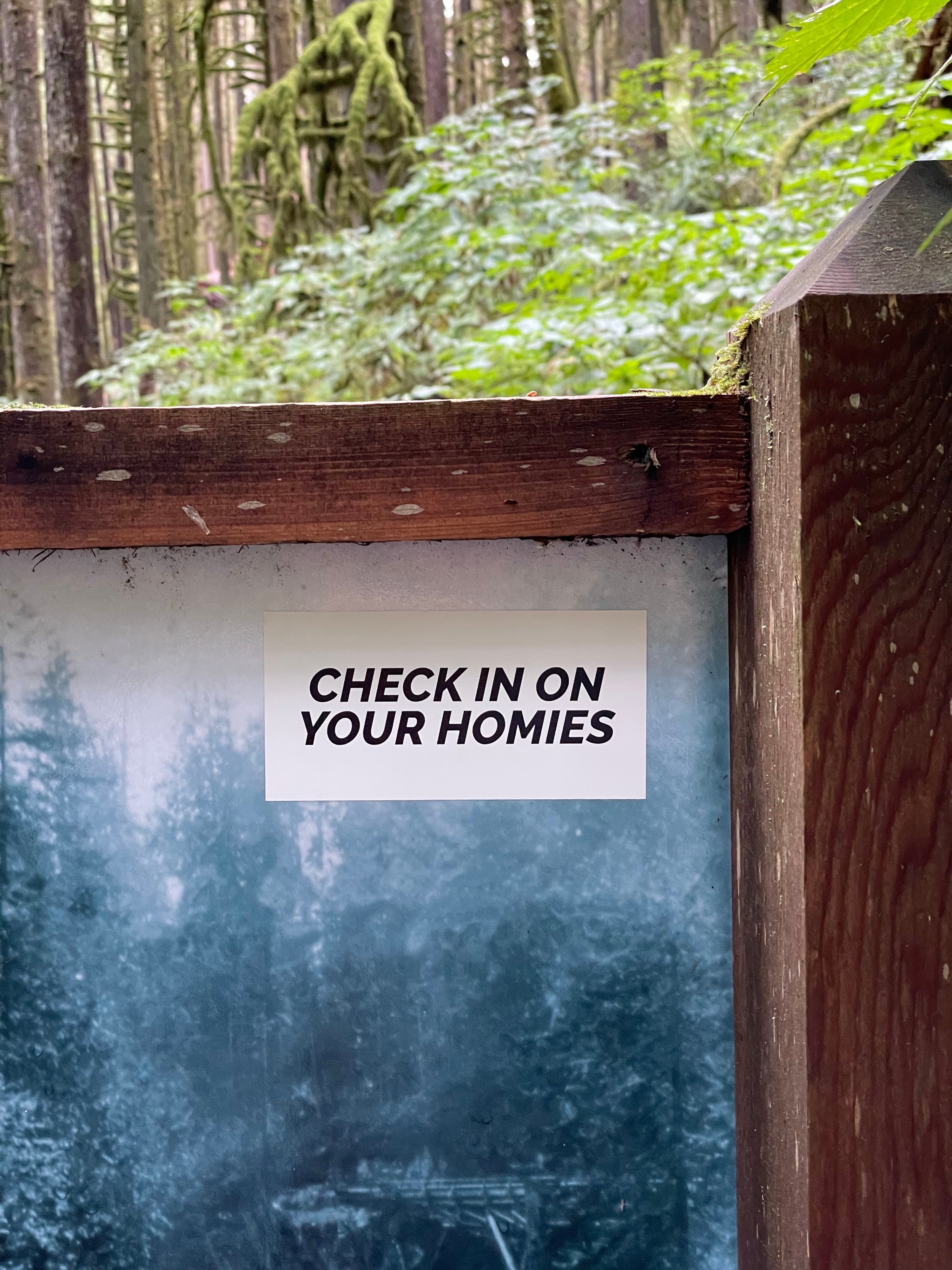 Check In On Your Homies Sticker
Description
Check In On Your Homies is a new initiative powered by WIRTH Hats.
We want to get these stickers into as many hands as possible so we are selling them at cost. All stickers are sized at 3in x 6in.
Get your sticker, stick it in a high visibility area, and send us a photo or tag us on Instagram at @checkinonyourhomies and @wirthhats. Together let's spread the word that we need to check in on our homies.
Learn more about our new resource at checkinonyourhomies.com.
About
WIRTH
WIRTH is a hat company committed to doing something about mental health. Proceeds from your purchase go towards supporting mental health initiatives and the WIRTH Foundation's Counselling Fund. Our hats are made in Vancouver, Canada with high-quality fabric and a lot of love. WIRTH Hats is a symbol of conversation around vulnerability and openness. We are committed to ending the stigma surrounding counselling and therapy.